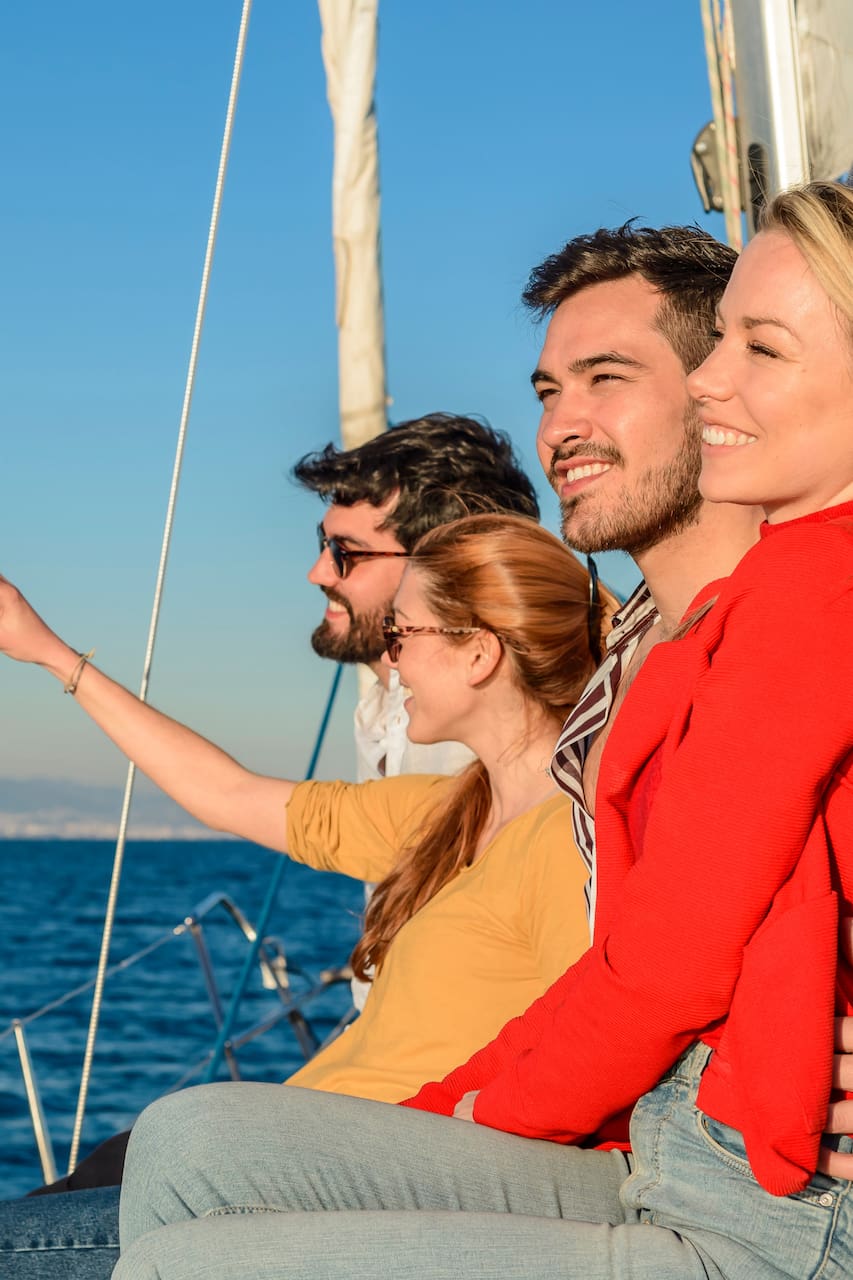 Sailing from Barcelona & Wine tasting
Sailing from Barcelona & Wine tasting
Includes:
음식, 음료, 입장권 1매, 장비

실시간 인기 트립 예약이 마감되기 전에 서두르세요!
Hello everyone, I am Marco, a young Catalan guy who love the sea and wines. Working as a tour guide has always been one of my dreams after I studied sommelier, it is an incredible way to share all the things I know about wines. Since I remember I have loved the sea, so I think the combination of my two hobbies could be a great experience. I would love to have the chance to show you the local…
Live an exclusive sailing experience on board of a luxury sailboat and sail to one of the oldest wine regions in Spain, Alella. On our way to this little town, we will travel along the coast while we admire the Barcelona skyline. After the sailing, we'll arrive at the Alella harbour and we will head to the local wineries. Expert sommeliers will welcome us in a family and traditional run…
This experience is subject to cancellation or rescheduling based on inclement weather. 0-3 years old: free of charge. The departure order (Sailing or Van) may vary depending on the weather conditions and organization
간식
Snacks on the Sailing: Olives, Chips & Crackers and Soft Drinks, Beer, Water, Wine or Champagne
음료
Wine Tasting: 3 wines accompanied with cheese, sausage, bread, tomato, oil & salt
티켓
Guided visit to the Vineyards and cellar.
장비
Sailing to Alella and private van to return to Barcelona with a professional bilingual Guide.
Comfortable clothing and shoes.
All passengers must show a valid ID or Passport
With our Classic Luxury Sailing Boat, you will feel the warm sea breeze as you sail along the Barcelona coast. Sail from Barcelona to the Vineyards in Alella. We will visit a familiar wine cellar, a beautiful farmhouse from the 14th century where we will taste their Mediterranean organic wines.
향후 예약 가능 일자
원하시는 시간에 예약 가능한 트립이 없다면, 하실 수 있습니다.
8월 21일 수요일  

오전 10:00~오후 2:30.
10자리 중 10자리 남음

실시간 인기 트립 예약이 마감되기 전에 서두르세요!
This experience is subject to cancellation or rescheduling based on inclement weather. 0-3 years old: free of charge. The departure order (Sailing or Van) may vary depending on the weather conditions and organization
보트 타기 체험
Sailing from Barcelona & Wine tasting