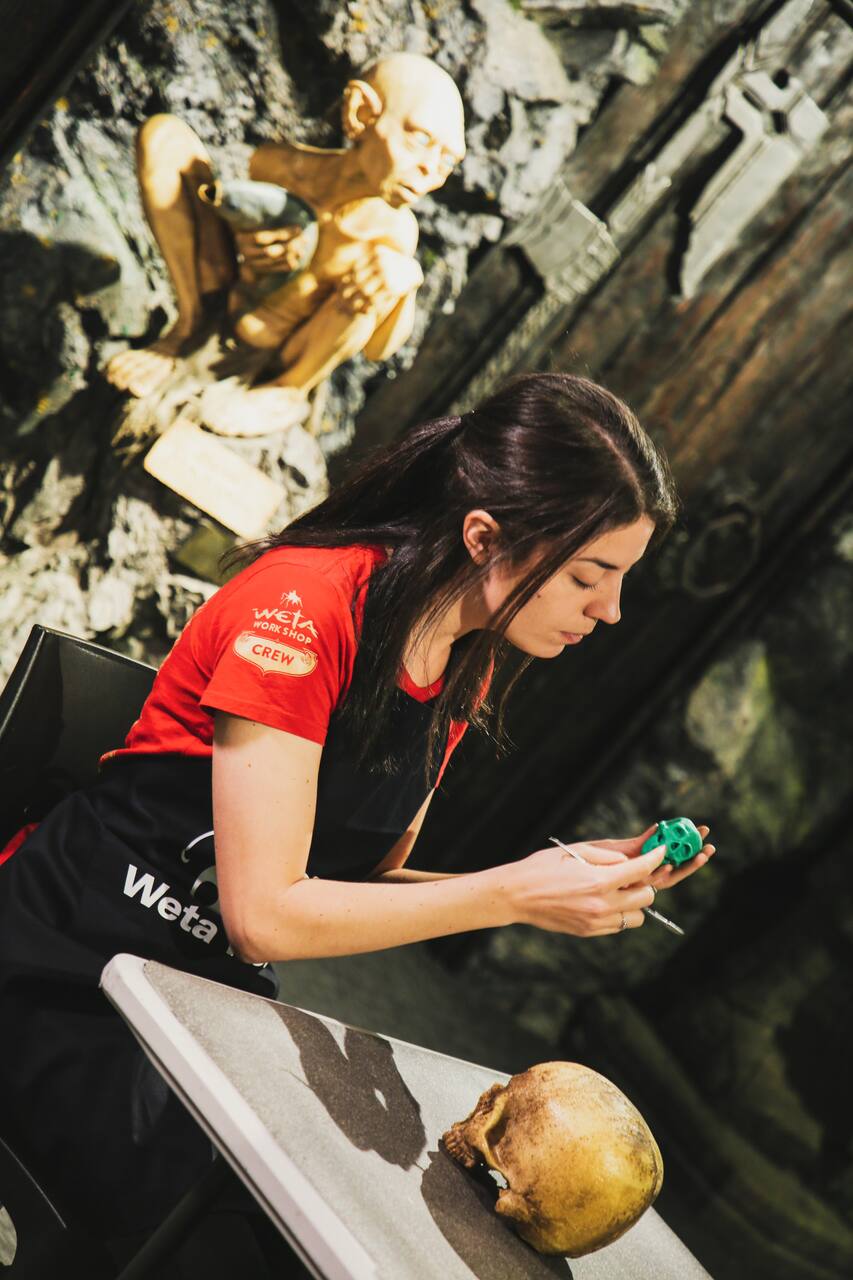 특수효과의 명가 '웨타 워크숍'과 함께 조각품 만들기
특수효과의 명가 '웨타 워크숍'과 함께 조각품 만들기
Hi, I work with a team of artists, storytellers, design and effects experts at Weta Workshop. In short, we're a creative bunch who make cool stuff and hope to inspire others to do the same! Join me, Kylie or Terran (or another wonderful member of the Workshop crew) - as we host you on this hands-on creative workshop + tour. You'll learn how incredible things can be created with a little elbow…
One of the wonderful crew members, Jen, Kylie, or Terran will take you on a journey around Weta Workshop Tours in Miramar, where you'll enjoy a hands-on introduction to sculpting, special effects make-up or leatherwork, then journey through props, costumes & creatures on a guided tour of movie magic! Learn tips and techniques as you begin to create a fantastical three-dimensional character…
• Includes tour, workshop, equipment • Offered in English • $99 per adult • Meet at our dedicated off-premises tour space at 127 Park Road, Miramar (just 5-minute walk from Weta Cave)
티켓
Includes Weta Cave Workshop Tour
장비
Use of tools & materials.
No experience or tools necessary. Just bring yourself and your enthusiasm!
Roll up your sleeves for an introduction to the magic of sculpture and begin to create a fantastical 3D character, at Weta Workshop's Group Experience space at 127 Park Road, Miramar, Wellington. Then journey through props, costumes & creatures on a guided tour of movie magic with the Weta Cave Workshop Tour.
If you don't see availability for the time you are looking for, you can .
7월 28일 일요일  

오전 11:00~오후 2:00.
4자리 중 4자리 남음
• Includes tour, workshop, equipment • Offered in English • $99 per adult • Meet at our dedicated off-premises tour space at 127 Park Road, Miramar (just 5-minute walk from Weta Cave)
아트 클래스
특수효과의 명가 '웨타 워크숍'과 함께 조각품 만들기