Our 3 bedroom 1 bath home is large and accommodating on a corner street 1 block from TX A&M Univ - Kingsville (Go Hogs!) Enjoy easy access to historic downtown area, local hunting/fishing, beaches and shopping in Mexican border towns (2 hrs).
You will be staying in a house built on the famous King Ranch and later moved into Kingsville, TX. Hard wood floors and numerous windows that allow beautiful light into the house.
The neighborhood is located in a quiet family and student orientated area. The streets are shaded by large oak trees.
Me and my family really enjoyed staying at Elia & Jesse they were readily available for questions and the place was just perfect to spend thanksgiving holiday. If I ever need to rent a place again I would.
Erica
2015-11-29T00:00:00Z
This was a quaint little house, that was perfect for our trip to Corpus Christi and Padre Island. It is only about 40 minutes away. Our host answered all my questions promptly and was very laid back. I loved the dining room and living room area. The Bathroom and kitchen need some updates on fixtures and paint, but that is minor compared to the quality of our stay. I would definitely stay here again and recommend to friends and family.
Bekah
2016-06-26T00:00:00Z
Our Kingsville trip was made especially nice by being able to stay in Elia and Jesse's home. The historic flavor of every room really made you feel like you were experiencing life on the ranch where this home was originally located. We were there for a meeting and were able to comfortably invite our colleagues by the house to enjoy each other's company at the end of a day of long meetings. This home is conveniently located within walking distance of TAMUK and three great restaurants we recommend: Young's Pizza for dinner and El Tapatio for breakfast. Nearby is Spice Station for great Indian food if you don't mind a convenience store location. The queen beds were on the soft side if that matters to you but we have no complaints as we felt as if we had a true home in Kingsville for two days. Elia and Jesse were in touch if we needed anything at all and all the amenities we're there for us as promised.
Kyle
2015-10-25T00:00:00Z
Great hosts - close to TAMUK campus.
Laura
2017-02-05T00:00:00Z
Our home away from home!
Laura
2016-03-27T00:00:00Z
We were in Kingsville for a family event and it was great to have a large, welcoming space to gather. The house is clean, comfortable and well appointed--we had everything we needed. It is an older home with just the right amount of funkiness. The hosts were very responsive. This was my first Air BnB experience and they made it a very good experience.
Sharon
2016-06-15T00:00:00Z
My daughter and I were coming in to visit TAMUK and we wanted to get a feel for the surrounding community. This house was perfect for us for the night. The home is right around the corner from the university. It is old, but very clean and inviting. The living space was so comfy and was great to crash, relax and watch some TV after a long 1000+ mile drive to Kingsville. All bedrooms were great and the beds were clean and comfortable. Very glad your place was available for the night!!
Jaimee
2016-10-13T00:00:00Z
Everything was fine. The house fit our extended family well. Bonus - it was only a few blocks from Young's Pizza. Thanks!
Scott
2016-07-30T00:00:00Z
숙소 유형
집 전체
---
건물 유형
단독주택
---
수용 인원
6
---
침실 수
Kingsville, 텍사스, 미국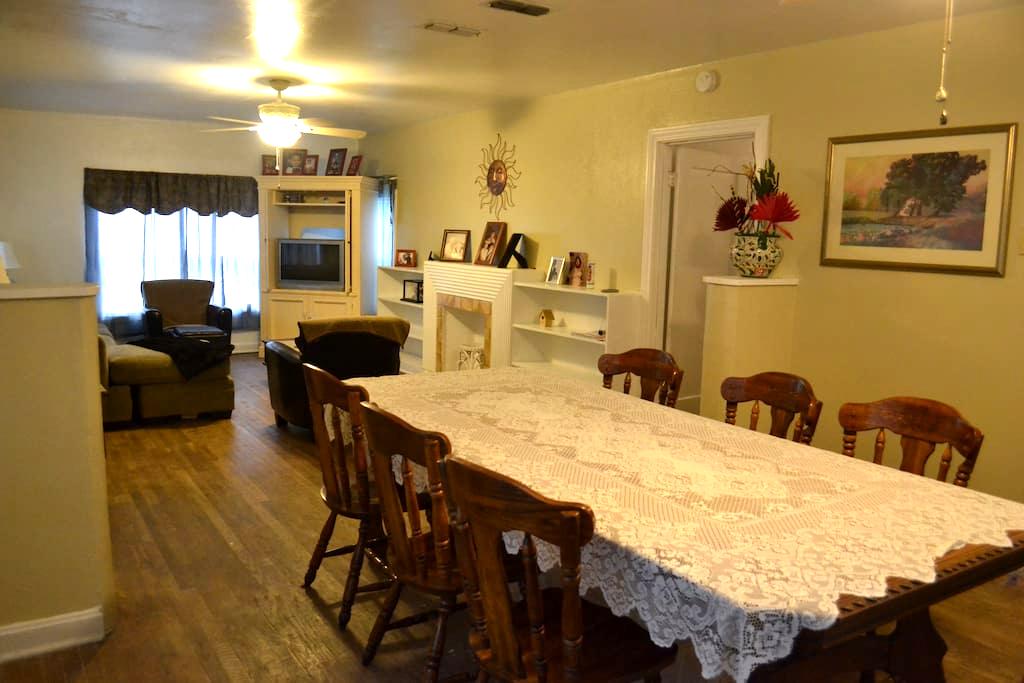 KAMAR TIDUR SINGLE BED LUAS 4X5M2, KAMAR MANDI DALAM, AC, DAPUR KERING, LAUNDRY
숙소 유형
개인실
---
건물 유형
단독주택
---
수용 인원
2
---
침실 수
자카르타(Jakarta), Jakarta Capital Region, 인도네시아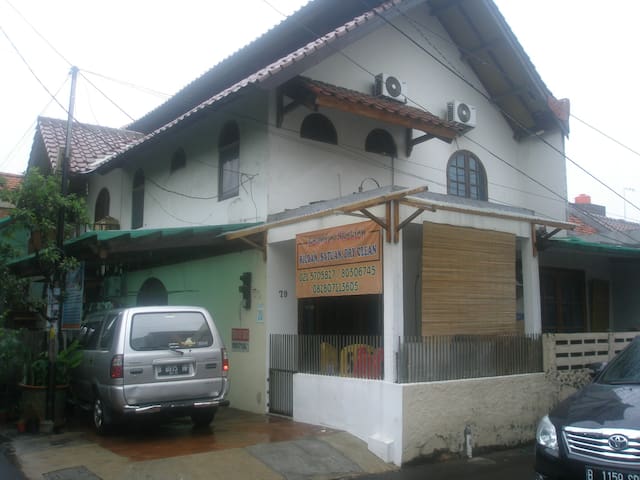 전체 요금을 보려면 날짜를 입력하세요. 추가 요금이 적용되고 세금이 추가될 수 있습니다.