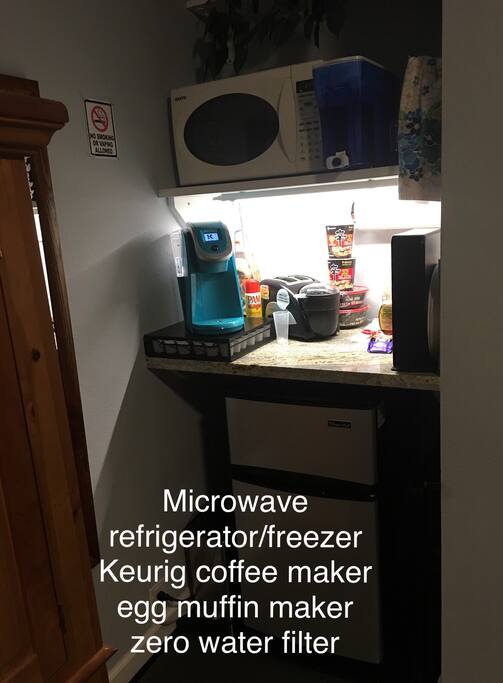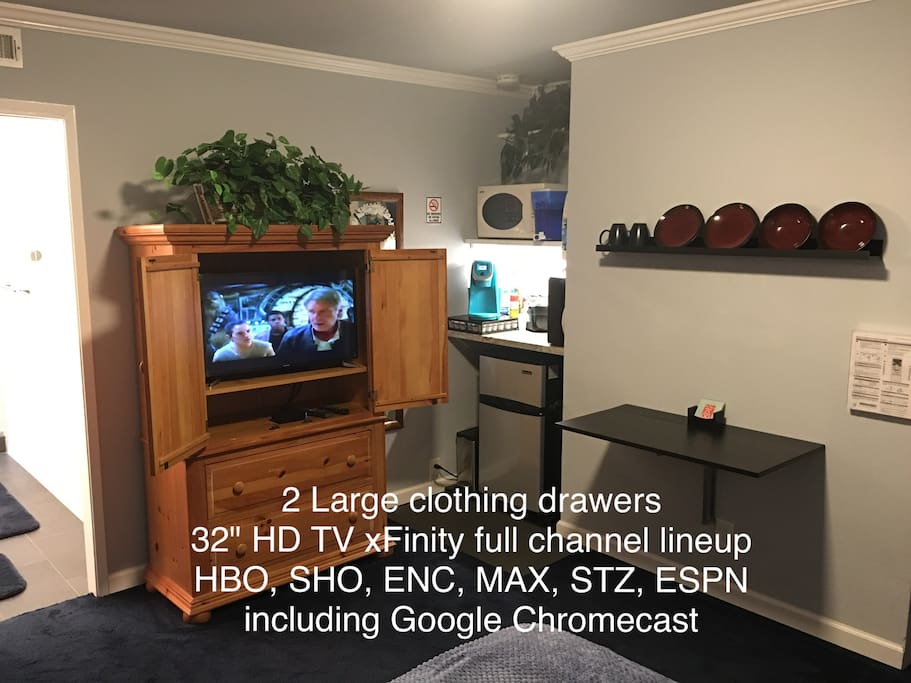 매우 개인적인 새롭게 리모델링 개인 침실 욕실, 서쪽 산호세 지역 쿠퍼 티노에서 블록 양측 Saratoga 다른에 위치해 있습니다. (KEVO) 키리스 엔트리, 개인 조정 에어컨, 계란 머핀 메이커 (계란 / 머핀 포함), 냉장고 / 냉동고, 전자 렌지 커피 메이커. De Anza College에서 애플까지 10 분.
Extremely private, Newly remodeled private bedroom bath, located in West San Jose area a block from Cupertino on two sides Saratoga on the other. (KEVO) key-less entry, privately controlled Air conditioner, egg muffin maker (eggs/muffins included), refrigerator/freezer, microwave coffee maker. 10 mins to Apple, De Anza College
숙소
독창적 인 프라이빗 게이트, 전용 도어, 전용 욕실. 총 개인 정보 보호.
Uniquely private, your own gate, your own front door, private bathroom. Total privacy.
사용가능 공간/시설
전용 욕실, 전자 레인지, 계란 머핀 메이커, 커피 메이커, 커피 그(SENSITIVE CONTENTS HIDDEN)더 및 콩, 옷장, 대형 서랍장, 책상.
Private bathroom, microwave, egg muffin maker, coffeemaker, coffee grinder & beans, closet, 2 large drawers, desk.
게스트와의 교류
우리는 필요한 모든 것을 제공하려고 노력하지만 추가로 필요한 것이 있으면 언제든지 이메일, 전화, 문자 메시지를 보내거나 우리 집 문을 두 드리십시오.
We try to provide all that is needed but if anything additional is required feel free to send an email, call, text or knock on our door any time.
기타 사항
우리는 보완 칫솔, 치약, 구강 청결제, 제로 식수 필터 시스템, 샴푸, 컨디셔너, 보디 워시를 제공합니다. 청결도 : 모든 시트, 베개 커버, 위안 자 커버, 수건을 한 번씩 씻은 다음 화장실, 샤워, 바닥 및 욕실 카페트뿐만 아니라 모든 표면을 닦고 소독합니다. 우리는 편안하고 믿을 수 없을만큼 깨끗한 객실을 제공하는데 자부심을 가지고 있으며, 호텔 바에 머물러있는 호텔 객실보다 깨끗합니다.
We provide complementary toothbrush, toothpaste, mouthwash, ZERO drinking water filter system, shampoo, conditioner, body wash. Cleanliness: ALL sheets, pillow cases, comforter cover, towels are washed after each stay and all surfaces cleaned & sterilized as well as the toilet, shower, floors & bathroom carpets. We take pride in providing a comfortable yet incredibly clean room, cleaner than any hotel room you have ever stayed in bar none.
---
이 숙소는 출장용 숙소로서의 편의 시설을 갖추고 있습니다.
---
---
---
어린이(만 0-12세)에게 안전하거나 적합하지 않음
• Check-in time is 4PM.

PLEASE, absolutely no vaping or smoking in the room. When arriving after 10 o'clock at night please try to be as quiet as possible.
---
---
---