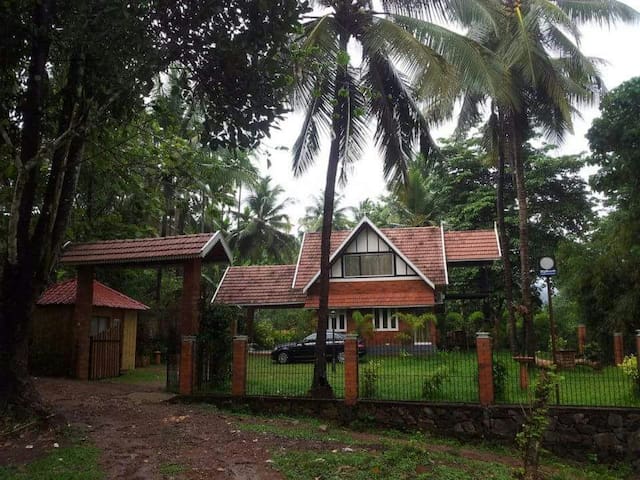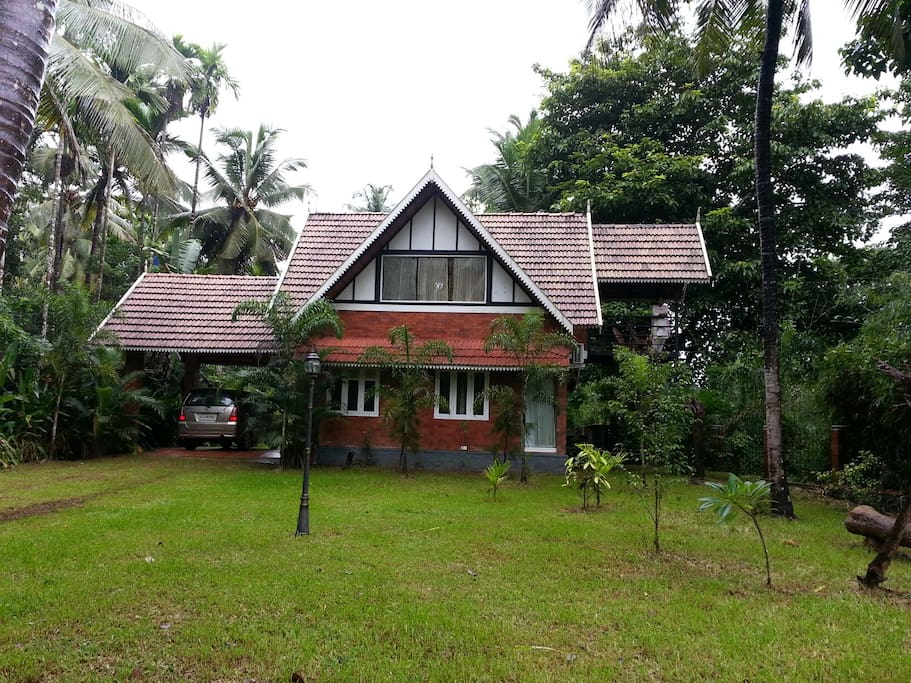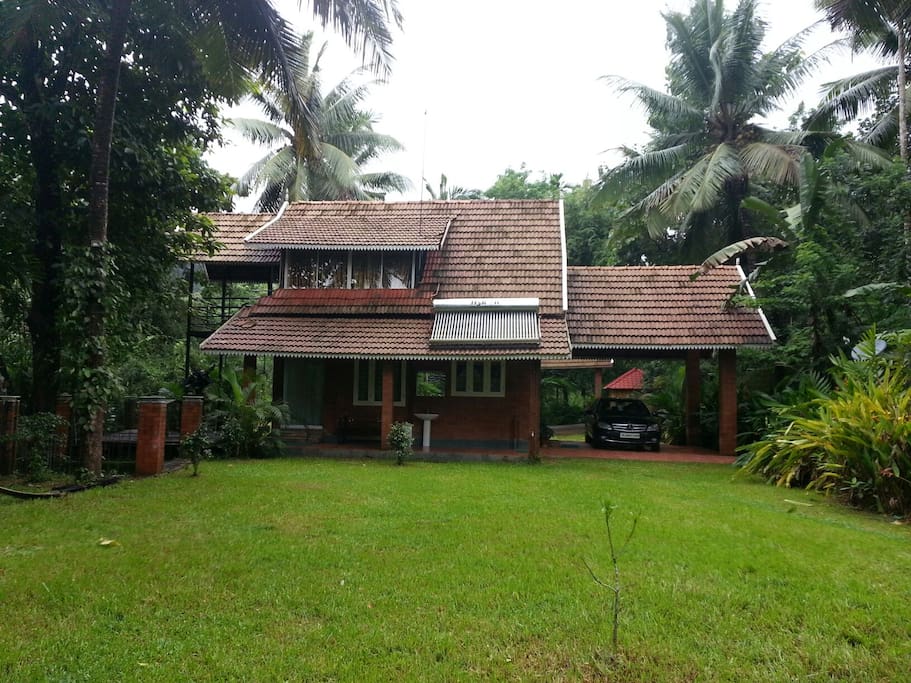 Our 2 bedroom Holiday Home, RIVER WILD is truly a Relaxing Hide Out on Riverside,35km from Kochi Intl Airport. Just 3 km to famous Athirapplly Falls. With green lawn & surrounded by Ever Green Forest.Dip in the ENERGY filled water is so refreshing.
The best thing about the place is the location. Christo's place is just a km away from the ticket counter of Athirapally waterfalls. We went there during a long weekend and there was a very long traffic jam towards the falls. As we were staying nearby, we could walk down to the falls avoiding the traffic. Silverstorm and dream world are also within 5 kms from the place. The chalakudy river flows right behind the premises and you can hear the stream flowing from your rooms and the upper rooms also have a clear view of the stream. There are all requisite items for preparing tea and having dinner in the house. There is a table outside , where you can have food listening to the stream, but you need to keep an eye out for the monkeys. The premises are large, and the caretaker Rajeev stays just opposite and is available for any queries. During our stay, one of my friend had hurt himself, and Mr. Rajeev was very helpful and accompanied us to the hospital for treatment. As the place is rural, most of the restaurants shut quite early. Make sure you have dinner before 9.P.M as after that it would be quite a challenge to get anything. The nearest town is Chalakudy which again is around 30kms. If your main motive, is to get some time away from the city, this is a great place. Coming by your own vehicle is recommended, as public transport is quite limited. Both the rooms are air conditioned and there is also power backup which is a must in Kerala where power cuts are very frequent. Some tips for improvement would be the availability of hot water for a bath. We tried and waited for a long time for the water to heat up, but even after keeping the water flowing for a while, we hardly felt any temperature difference.
---
It was a splendid experience at the Property, classic get away place from busy life. Hide out would be a Nature lovers favorite place, Fantastic interior and lawn side... Host Christo was friendly and guided us as and when we were in need of him. cons : a) not able to access the private water stream, due to wild bushes around the path way.
---