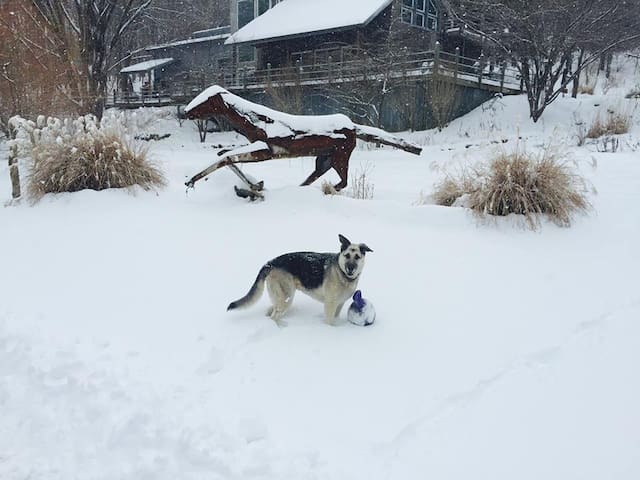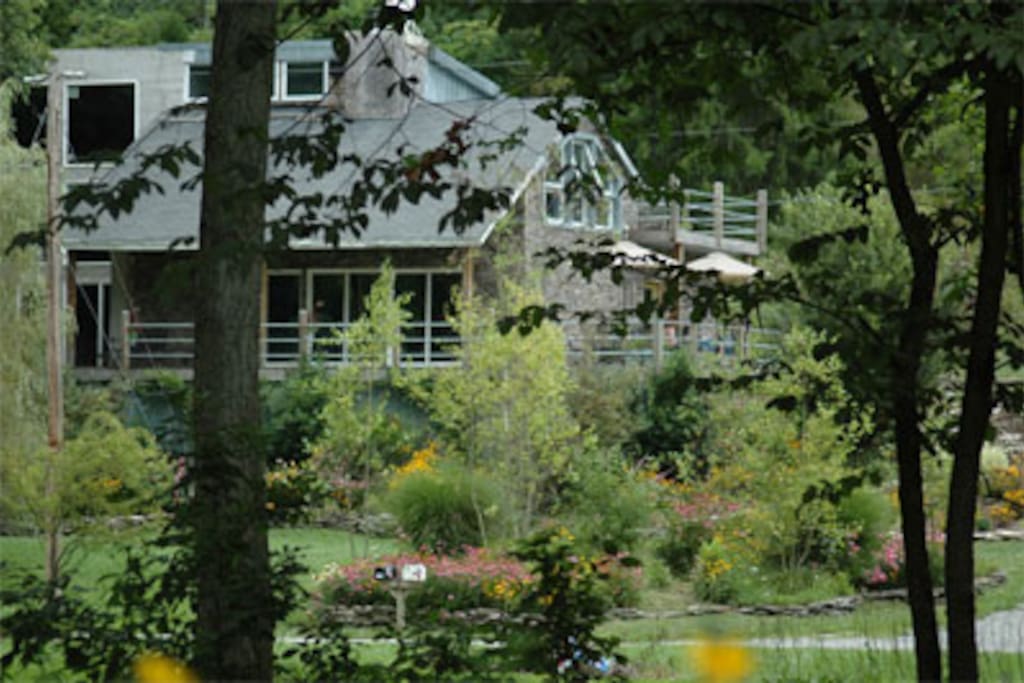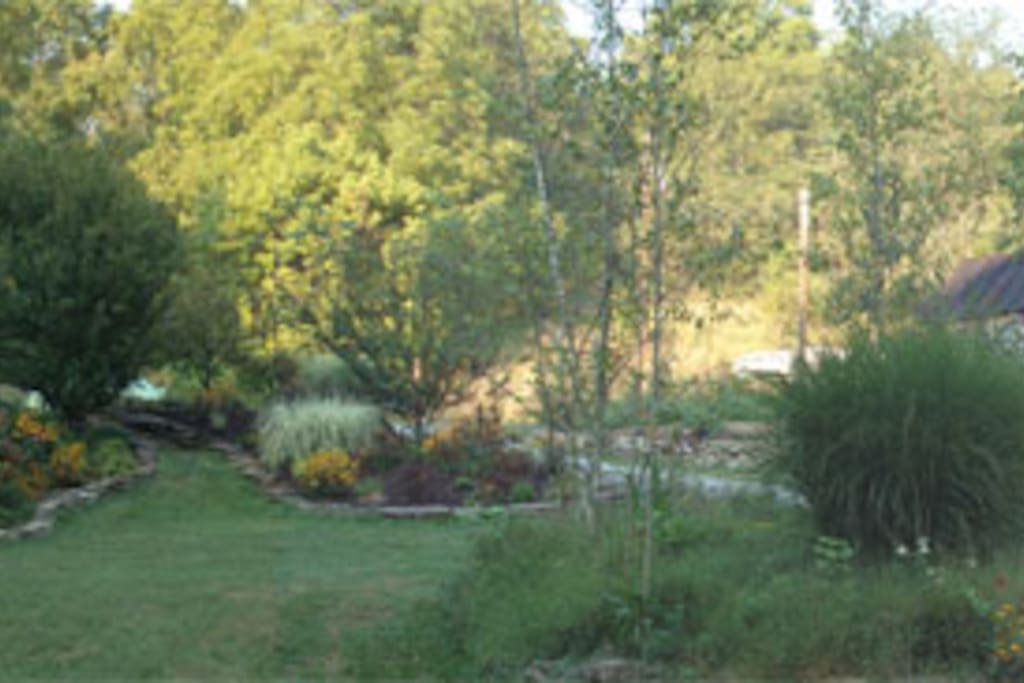 Twisted Creek Farm is a spacious rural retreat- 2 miles back on a gravel road winding along Tanners Creek. No neighbors, just wildlife & well Mike and I, the dog, cat & horse. All the animals other than me live outside or in the barn. Visit Us!
• Internet/wi-fi. Cell phone coverage limited
• Two bedrooms available - One has private bath, second has bath just outside door
• Blu-ray/DVD players - bring your favorite movie or view our collection
• Please no smoking on premises
사용가능 공간/시설
You are technically renting a private bedroom space. So there might be a chance we will have another individual or couple being hosted as well. Much like a typical BnB.
However 99% of the time you would have entire more than 2,000 square foot space with kitchen, dining and all. We will be on location but our living space is separate and has its own entrance.
We often have a glass of wine and nice conversation with our guests and enjoy socializing. We also often offer them to have dinner with us or co-cook a shared meal.
We will check on space during the day to make sure your needs are met.
If you have any questions or needs just ask. We will communicate exactly what you will be offered and have available to you.
We are very easy going and flexible.
---
---
어린이(만 0-12세)에게 안전하거나 적합하지 않음
기타 알아두어야 할 사항:
반려동물이 숙소에 있습니다
---
Explorer, change maker & traveler Jamey Ponte is the kind of person that people gravitate to. The kind of person that has a great laugh, a wealth of knowledge, and a wonderful perspective on life. The kind of person that inspires us and challenges us to be our best individual selves. The kind of person that makes this world a better place.

A native to Ohio, Jamey is no stranger to running a successful business and non-profit stateside. Captured by the needs he witnessed during a trip to East Africa nearly two decade ago, Jamey turned his talents toward helping Kenyans help themselves. Towards this end, he started "Kids in Kenya", a sister program to the successful Cincinnati-based 501(3)(c) "Child Wellness Fund". In just a few short years, Jamey garnered the respect of his Kenyan brothers and sisters and has developed a number of successful programs in Kenya – both in the capital city of Nairobi and the rural lands of the indigenous tribes.

The world is small, and a true understanding of other cultures is a gift, one that Jamey has earned from many years of close work with the locals in Kenya. Jamey loves to share this gift with others, and he hosts many travelers and volunteers in Kenya where he uses his vast knowledge and relations with the communities for you as the visitor to get a deep understanding of African life. You will experience life in the urban slums of Kibera, barter for supplies in the small tribal-oriented towns, and explore the bush villages of the Maasai Mara where you will be snuggled safe in camp whilst sleeping amongst the zebras, giraffes, lions and elephants of the African plains. Your trip to East Africa will be about YOU. Whether you chose to do a solo one-on-one trip or select a group trip (maximum 6 guests), Jamey is very flexible with your itinerary. Whether you want to spend more time on safari with the plains animals, with the people of the communities or take a dhow (native sail boat) out into the Indian Ocean, Jamey will help you experience Kenya to its core.

"The only true currency in this world is what you share with someone else."
-- Lester Bangs