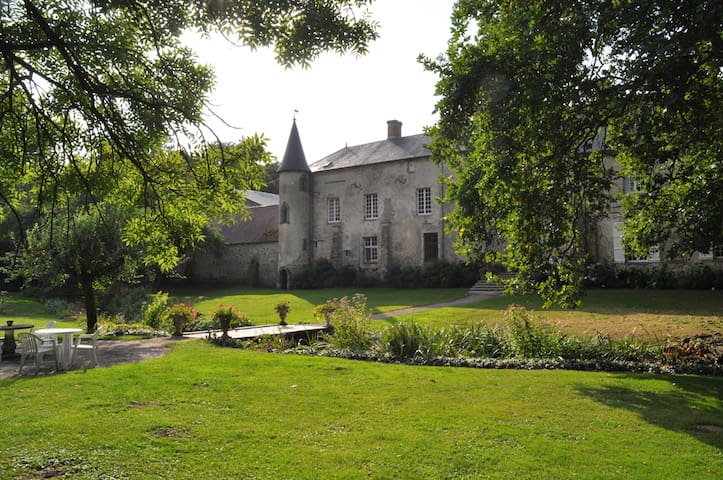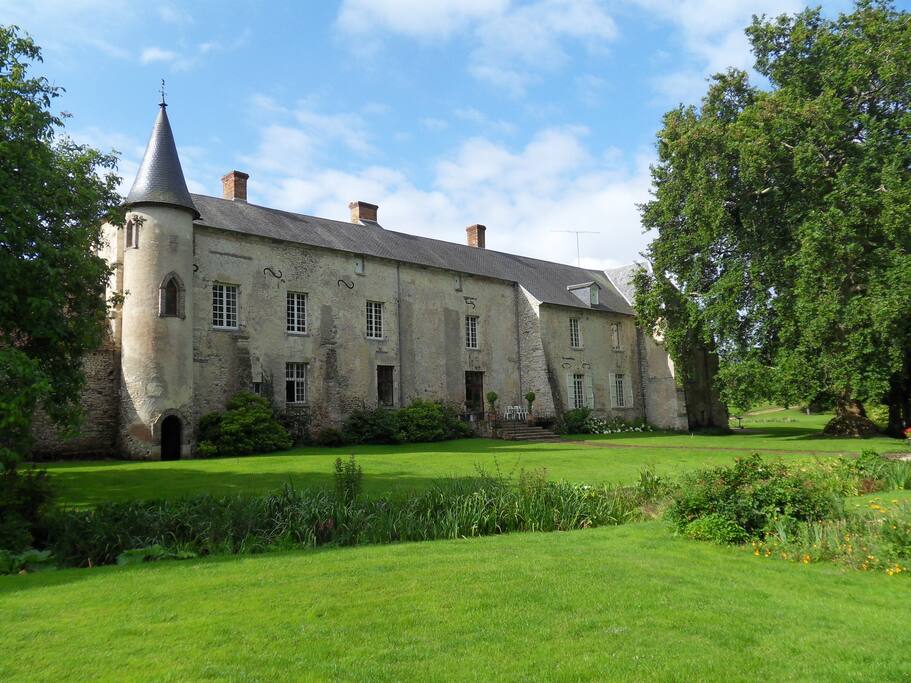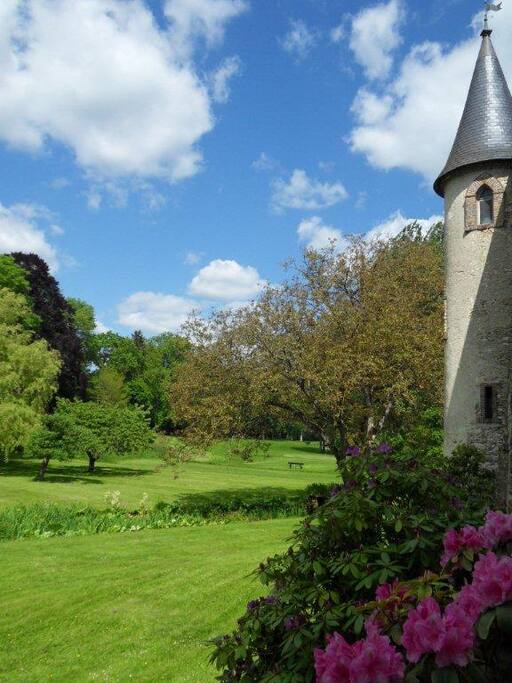 샴페인 지역 인 Xavier & Christine에서는 XV ° Manor House에 머무르기를 환영합니다. 4 개의 멋지게 꾸며진 객실의 조용한 크기와 매력에 감사 드리며 모두 전용 시설을 갖추고 있습니다. Golf de Champagne 코스는 우리의 재산 중 일부입니다.
In the Champagne region Xavier & Christine welcome you to stay in their XV° Manor House. You will appreciate the quiet, size and charm of the 4 nicely decorated rooms, all with private facilities. The Golf de Champagne course is part of our estate.
사용가능 공간/시설
멋지고 편한 "살롱 드 하버": 화재 장소와 커피 또는 차를위한 작은 부엌이있는 넓은 방!
a nice and confortable "salon d'hiver " : large room with a fire place and a small kitchen for a coffee or a tea !
---
---
---
체크인 가능 시간은 15:00 - 19:00입니다
기타 알아두어야 할 사항:
숙소에 반려동물이 있습니다 - nous avons des chiens Jack Russell, 6 poules, 2 chevaux et 12 moutons .....presqu'une vraie ferme !
---
---
금요일과 토요일에는 최소 2박 이상 숙박해야 합니다.
---
It was unforgettable experience staying in such beautiful place. Christine and her husband are very kind and good people. " The castle" is amazing, quite near to Reims and the landscapes is wonderful. They clean my room everyday, and the experience I stay, is more then five-star hotel. Highly recommend. If you stay here, you will find a amazing story with amazing heart. 我住在这个"城堡"两天,是我一辈子不会忘记的体验。这里风景如画,在这里住,比五星级还要五星级。来这里感受一下吧,旁晚穿越法国的乡村田园风光,开车到10公里以外的另一个小镇吃晚餐,晚上回来的路上,满天星星陪伴着回家,这种感觉真好。我未来会回到这里,度蜜月,带着孩子度假,带着老妈看世界。。。 房东具好,他们的爱情故事,真让人羡慕, 我也希望像Christine一样,嫁一个farmer。这个房子,超级推荐。
---
A beautiful farm (with horses and sheep, and friendly dogs) with lovingly restored 13th and 15th century houses where the guest rooms are. We stayed in the Chambre Bibliotheque which is in a cottage attached to the main house. It's huge, with a living room and a beautiful large antique armoire. The bathroom is huge too. Lots of windows that look out to the scenic back garden which has a river running though it. Garden tables on the deck and in the garden where we could have meals we bought back. Breakfast is in the front garden, lovely in the morning sun, with freshly homemade multi grain bread and fresh bought croissants, and even homemade yogurt. Christine and Xavier were so nice to give us rides to lunch or a nearby wine place for a winemaker tour. And invited us to late night mint tea (from the garden!) and coffee with them on our first night. Christine is so warm and friendly, full of laughs. Speaks English very well so communicating was a breeze. Really loved staying here for two nights and hope to be back soon!
---
My GF and I stayed over in April 2017 with our both parents while we were visiting the Champagne region. Christine was very welcoming and the castle-house (they renovated themselves) is absolutely gorgeous. Christine gave us the perfect amount of information we needed to know for our trip; from champagne houses (good tip: Champagne Dom Caudron) to places to eat out (she has a list of +- 14 restaurants from budget friendly to luxurious ). The rooms are gorgeous and clean. In addition there's also a common room with kitchen where you can hang out in the evening to play games or hang around the fireplace... Well done Christine! We've really enjoyed our stay!
---
A wonderful couple and tremendous host who have intimate knowledge of the surrounding area and region generally. We loved our time on their charming farm and the lovely, comfortable home. Our children played as if the house was their own and Christine & Xavier went out of their way to ensure our stay was as comfortable and pleasant as it could possibly be. We'll definitely be back for another visit!
---
Nous apprécions , tous les deux, de recevoir des hôtes pour partager avec eux nos connaissances sur La et Le Champagne !
La maison est grande et ...agréable ! nous vous attendons pour la faire vivre !
언어:
Deutsch, English, Français