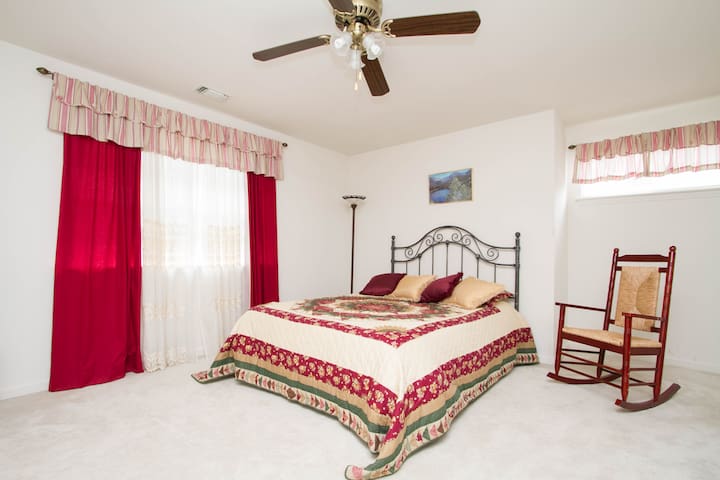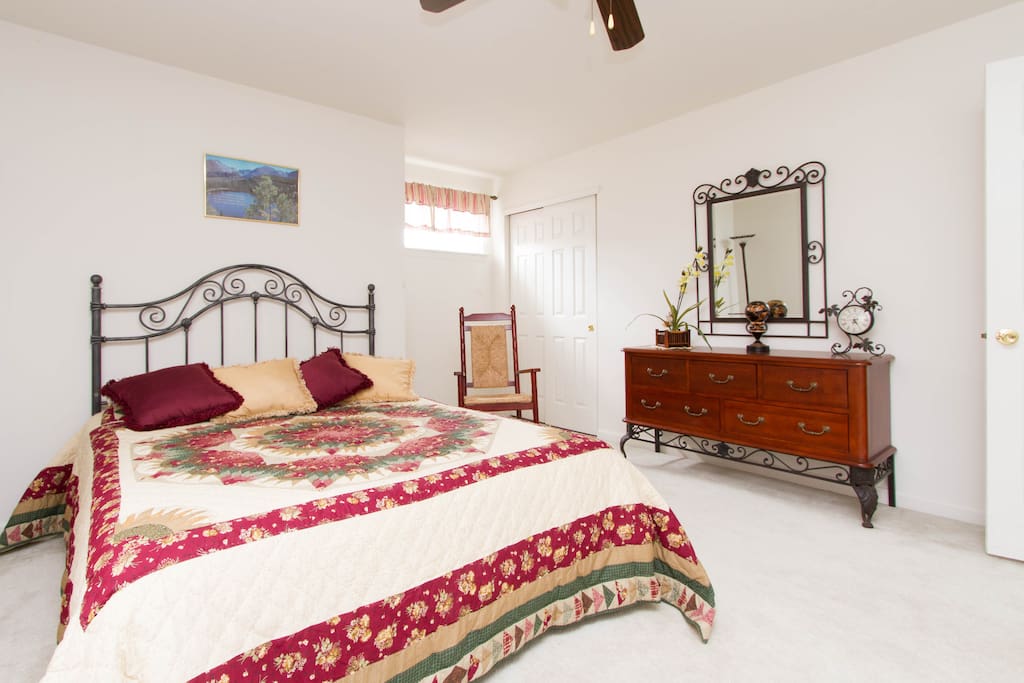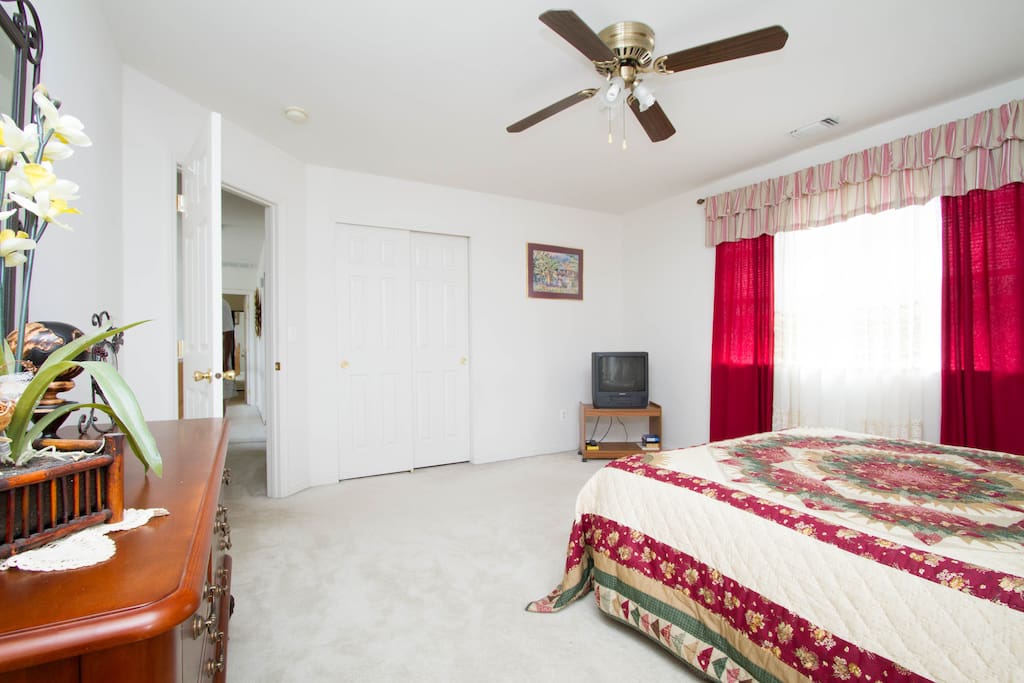 사랑스러운 집의 멋진 침실은 매우 조용하고 훌륭한 가족 중심의 이웃에 위치해 있습니다. 학생들에게 완벽한 곳입니다. 게스트는 호스트 쿼터를 제외한 집 전체에 대한 액세스가 허용됩니다.
A fabulous large bedroom in a lovely home situated in a very quiet and fine family oriented neighborhood. Perfect for students. Guest is allowed access to the entire house except hosts quarters.
숙소
와이파이 액세스 및 호스트 숙소를 제외한 집 전체에 액세스 할 수있는 넓은 햇볕이 잘 드는 조용한 객실입니다. 수건, 샴푸, 비누로 구성된 전용 욕실. 충분한 주차 공간. 2 층에 위치한 침실.
Spacious sunlit quiet room with wifi access and access to the entire house except hosts quarters. Private bathroom complete with towels, shampoo and soap. Ample onsite parking. Bedroom located on second floor.
사용가능 공간/시설
Access to all amenities inside and outside the home.
게스트와의 교류
손님들의 편안함과의 상호 작용. 우리는 OJ, 물, 우리는 또한 어떤 종류의 식사를 준비 할 수있는 냉장고 재고 있음 (추가 요금이 적용될 수 있습니다). 날씨가 좋으면 야외 식사 공간을 즐기실 수 있습니다. 요청시 자메이카 요리 전문 및 추가 비용 합의 ...
Interaction to the guests comfort level. We stock refrigerator with OJ, Water, We can also prepare any type of meal( additional fee may apply). Weather permitting guest can enjoy outdoor dining areas. Specialize in Jamaican dishes upon request and agreed extra charges...
기타 사항
6 월 1 일부터 10 월 15 일까지의 여름철 주말 예약에는 최소 2 박 이상 숙박하니 유의하시기 바랍니다. 현충일, 7 월 4 일, 노동절 및 콜럼버스 데이 주말에는 최소 3 박이 있습니다. 어떤 질문이라도 망설이지 말고 문의하십시오.
Please note all summer weekend bookings from June 1 - October 15 have a minimum two night stay. Memorial Day, Fourth of July, Labor Day and Columbus Day weekends have a 3 night minimum. Any questions please don't hesitate to inquire
No pets, No Loud music, No smoking, No shoes upstairs, proper attire in the house at all times, no topless, no bikinis, ...
Very quiet and busy couple..