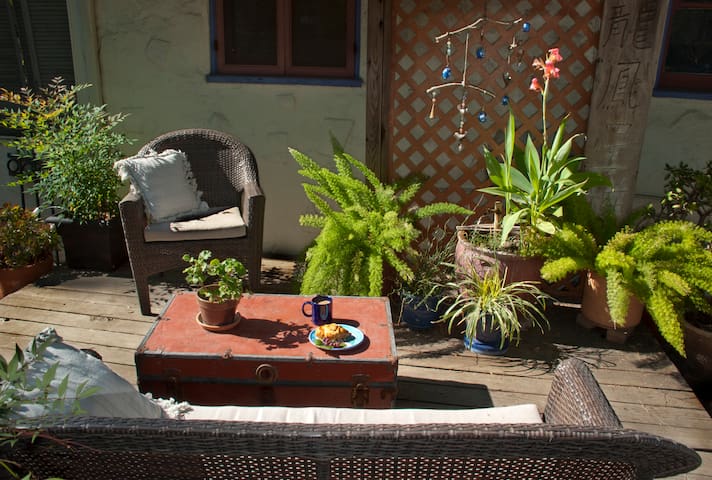 Bar Exam Special — 10% Discount for Ear Exam Takers. Just let us know in your inquiry the CA Bar Exam and we will send a special offer with 10% discount.
This sun-filled, cheerful room is ready to offer you all the comforts to relieve exam stresses— desk, fast WiFi, satellite TV, and free parking. Easy access to Pasadena Convention Center. Continental breakfast is included! Restaurants and cafes in walking distance. This room faces our garden, so take a break and watch for hummingbirds!
어린이(만 0-12세)에게 안전하거나 적합하지 않음
욕실까지 계단이나 문턱 없이 이동 가능한 공간
침실까지 계단이나 문턱 없이 이동 가능한 공간
Lia + Garry님은 슈퍼호스트입니다
슈퍼호스트는 풍부한 경험을 바탕으로 높은 평점을 자랑하며 게스트가 숙소에서 편안히 머무를 수 있도록 최선을 다하는 호스트입니다.
We are grateful for all our wonderful Airbnb guests who make hosting so interesting. Thanks to all our great Airbnb guests, we are honored to be ranked as "Super Hosts" by Airbnb. We have met so many interesting people — both through hosting and as guests ourselves — and we look…
Lia + Garry님은 최저생활임금 서약을 지지합니다
이 호스트의 숙소를 청소하는 도우미에게 생활 임금이 지급되고 있습니다.
더 알아보기