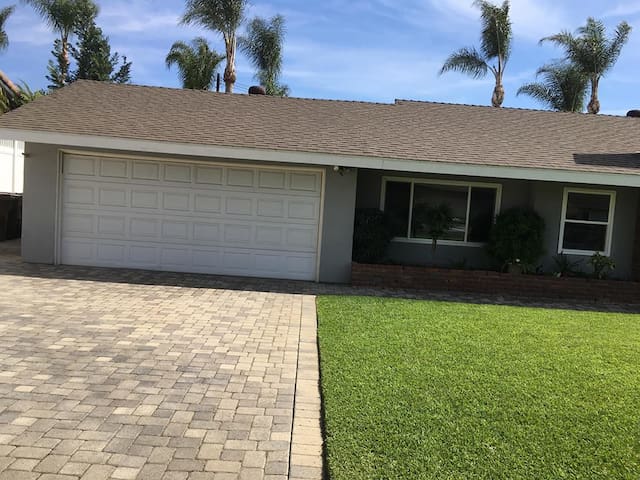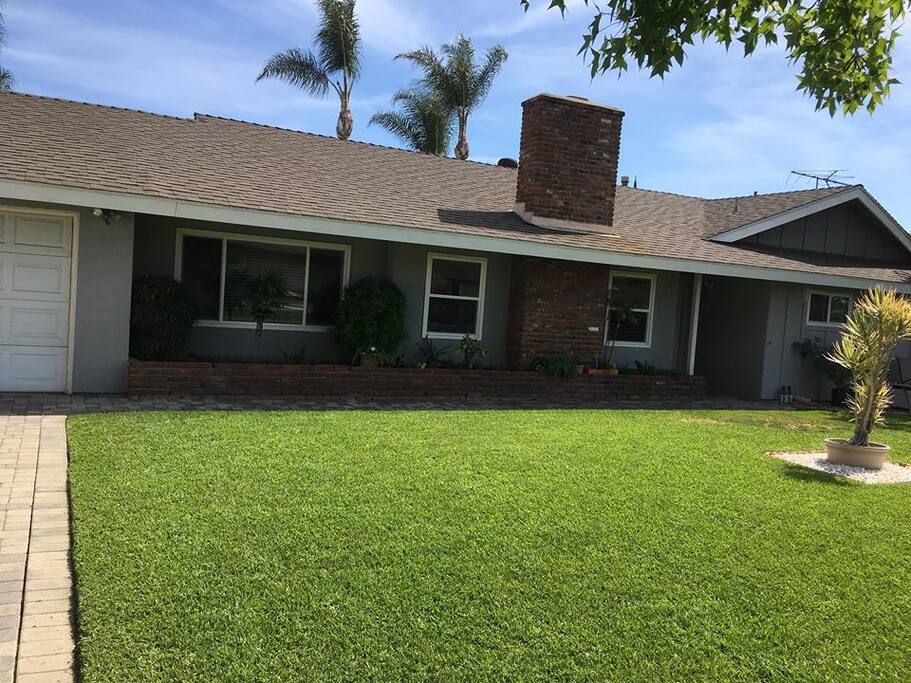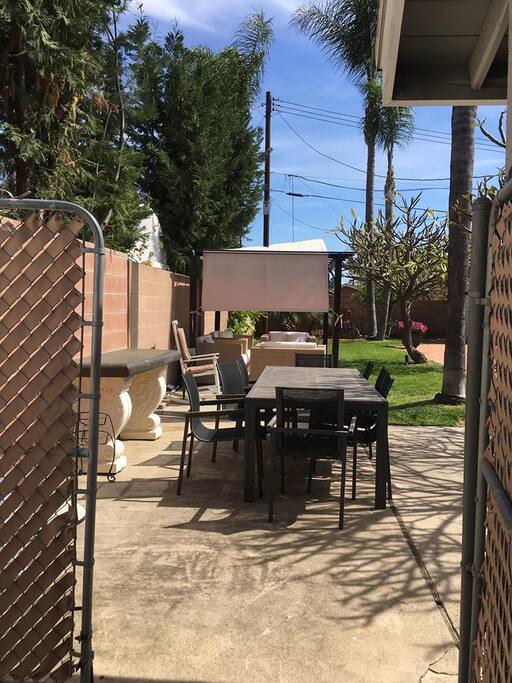 Aloha, we are glad you have chosen to book with us!
During your stay you will have a private studio like guest room with separate entrance. It has its own kitchen and bathroom and a queen size bed. Guests are welcome to use the pergola area, swimming pool, dining table for 4 outside guest room and gas BBQ grill outside guest room.
We look forward to hosting you and earning your 5 star review!
욕실까지 계단이나 문턱 없이 이동 가능한 공간
공용 공간까지 계단이나 문턱 없이 이동 가능한 공간
Before booking, I made sure this host was going to allow me to have some guests over to enjoy the pool they were advertising on their Airbnb page. Maybe it was a mistake on both parties to not specify how many invites I would have over but once all my siblings arrived we were tol…
Your review of the property is a reflection of you as a person. You say the place is unclean yet you were so willing to invite 20+ people over to the very property you claim is unclean??? As for the pool, that is NOT what we were advertising, we posted a listing of the guest room we made available for booking and the pool is an amenity offered to the guests that book the listing. As for the issue you had with check in I don't see any issue??? We catered to you by rearranging our schedules to ensure you could check in at your convenience, you asked for a late check in then said you were going to stop by earlier than you reached out and stated and we made sure someone was there to meet you at that very time and show you in. Per our correspondence prior to your arrival you asked to have family and friends over to which I replied that you could have a couple of guests and to most people, that means a couple a.k.a. 2 people not 20+ !!!! Please do yourself a favor and stop being spiteful because we asked you and your unregistered guests to leave after you took the liberty of inviting over 20 people to our home without permission, that's hardly a mistake, then wandering around the property and going through our personal belongings and helping yourself to whatever you wanted without permission, as for your unregistered guests they were all getting parked, half of them already got out of their vehicles and started unloading drinks and trays and bags of things as if they were having a party. YES you were very wrong to just go wandering around someone else's home without permission that's a huge violation of privacy. There was no miscommunication as far as I'm concerned, you completely took advantage of the fact that we did not specify an amount of people and for that alone I will own the fact that I assumed everyone knew what "a couple of people" meant, I'm so sorry I did not specify a number of guests for you. It's truly sad that you and I both know you're in the wrong yet you still throw shade at us for welcoming you into our home and providing you with amazing amenities at a steal of a price and even cut our family memorial day short to rush home to open your room for you because you called and said you lost your key. Wow! Your behavior or lack thereof, is truly sad and I truly feel sorry for you and hope you learn to grow up and be respectful and responsible as I pray that no one ever has to experience this from you.
언제나 에어비앤비를 통해 대화를 나누세요
안전한 결제를 위해 에어비앤비 웹사이트나 앱 외부에서 송금하거나 대화를 나누지 마세요.