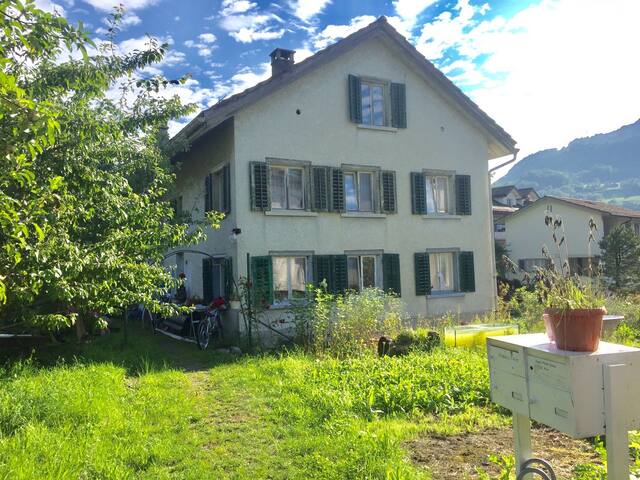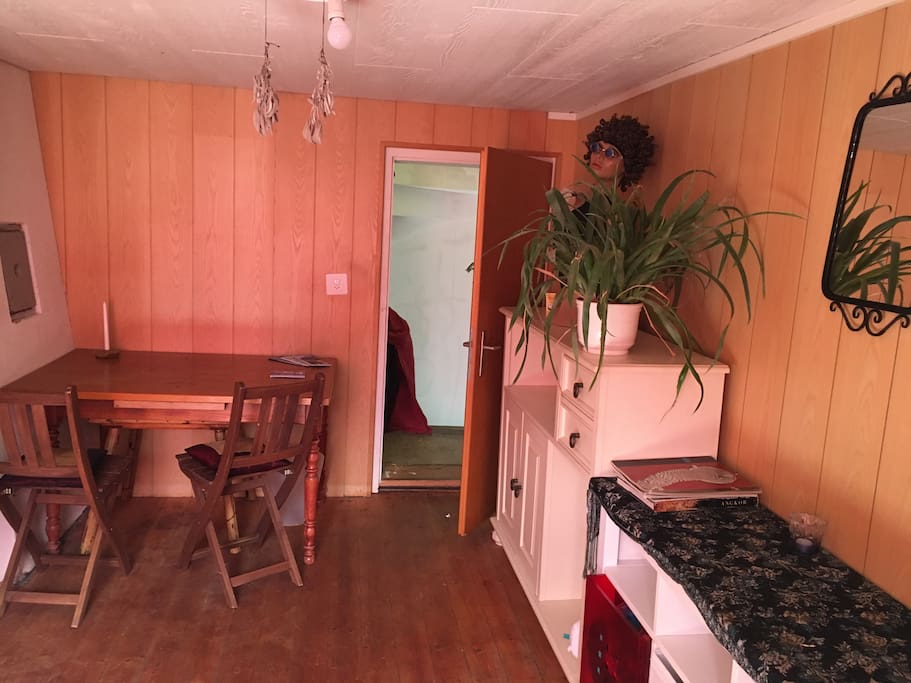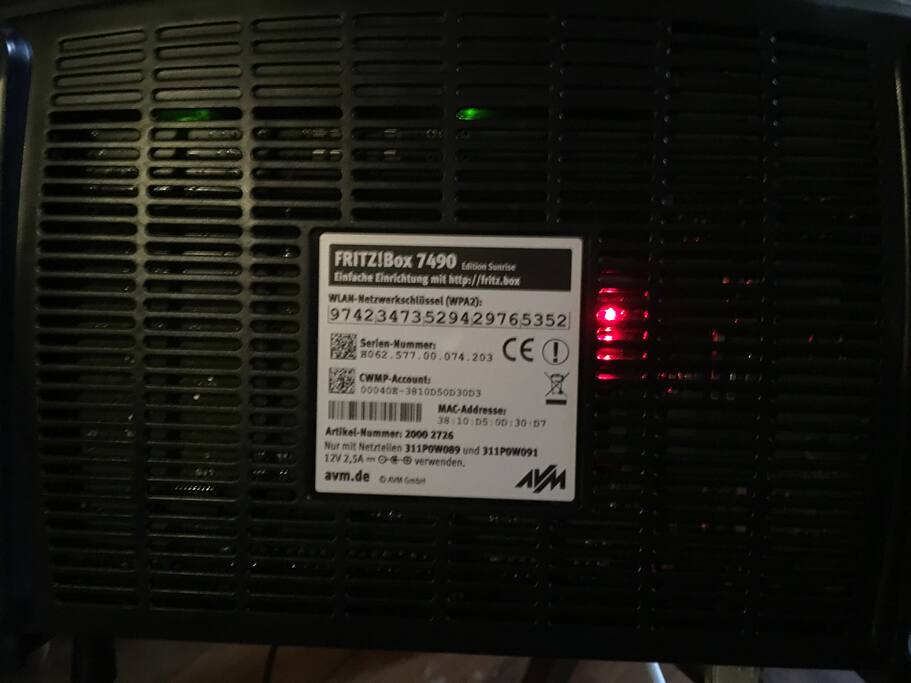 Room in an old Artist House
A Room on the first floor
---
1번 침실
싱글 베드 1개, 매트리스(요와 이불) 1개
---
---
---
Smoking is only allowed outside the house, please never throw the cigarette end on the floor!
As we are an artist house it can also become a bit dusty while we are creating, painting or sometimes renovating, things can stand around. please when you enter the house there is a soft box hanging right to your left when you enter the house with soft house shoes, place you regular shoes somewhere on the side inside the house in the corridor.
always turn of the light and and heating (only winter) when you leave the room. the heater has to be completely disconnected from the socket.
candles are only allowed while you are inside your room, always blow them out when you leave and never place them somewhere close to the wall or fabrics while they are lit.
when you check out please remove bedlinen from the blanket and pillow and place it on the floor.
make sure you open the window daily for at least 15 minutes to the air exchange in the room.
when you used the shower please always open the window and make sure the shower hose is either laying in the bathtub in the kitchen parterre or it is back hanging in the bath first floor, so the water does not flow on the floor.
the shower is quiet improvised but everything just works perfect and has enough hot water. we plan to build a very creative room out of the shower on first floor.
---
이 호스트는 엄격 환불 정책을 시행합니다
체크인 30일 전까지 예약을 취소하면 전액 환불받을 수 있습니다. 30일이 남지 않은 시점에서 취소하면 1박 요금의 50%와 수수료 전액을 환불받을 수 있습니다.
---
---
---
Not comfortable room, not comfortable bathroom and there is not the breakfast
Hello, i am very disappointed with your comment and completely disagree with you. it is very clear that you did not read my profile and my messages! and this is very disrespectful from you. i wrote you already in the beginning that there is no breakfast! we are not a hotel! if you want luxury and breakfast book a hotel room and you pay about 5 times as much as at my place at least! you payed as a special only CHF 15.-- per person here again a copy of what i wrote you on july 25th 2017! "hi davide you are welcome. it is an old simple hous no luxury, its more an atelier. check in from 6pm on. there is no breakfast but a box on first floor you can rake food if you want from the wooden shelf next to the green stove in the kitche first floor. 25. Jul. 2017" but even writing you this private message did not help. specially to write such a comment after i was very clear and detailed with all the information about the house and check in. and on top of that i was called by a girl from town after midnight saying you cant find the place. i gave you my number and mail but i did not hear from you. luckily she managed to explain you the route to my place. i am sorry but i will and cannot recommend you, and i will let airbnb know about it. good luck and hopefully you ll read the profile from your future hosts.
---
I am a dancer and artist, i am always happy to host people from all over the world.
my phone n, just call me if your have further questions.

i travel a lot for my projects, so i am not around all the time and it can easily happen that you are at the house by yourself or with my other roommates.
in this case there is always a key hidden on a secret place for you :) so you can always enter when you arrive and no one is at home.


언어:
Deutsch, English