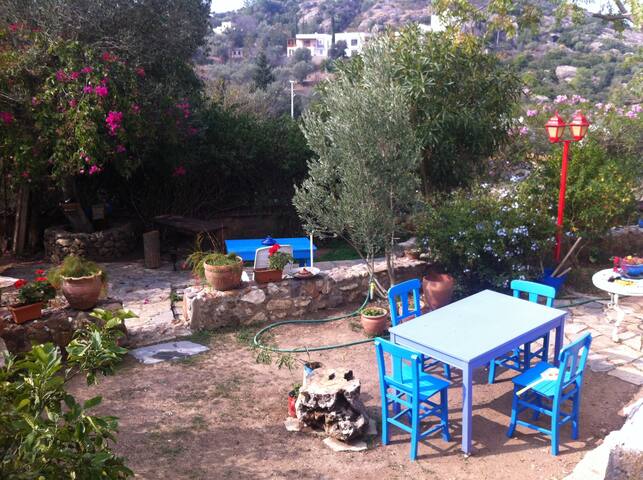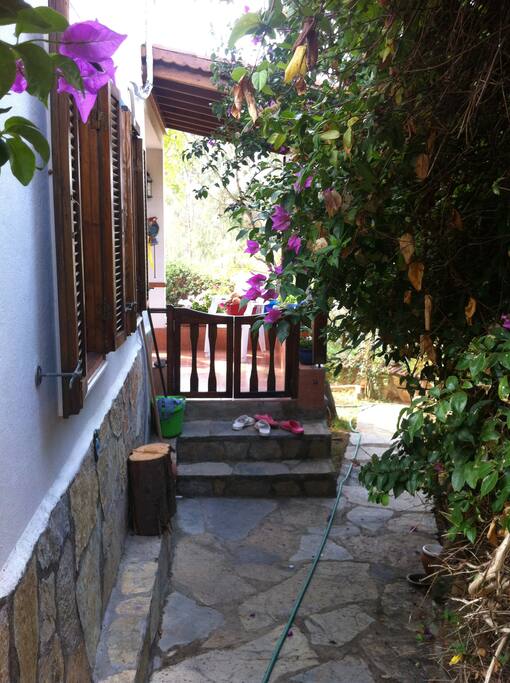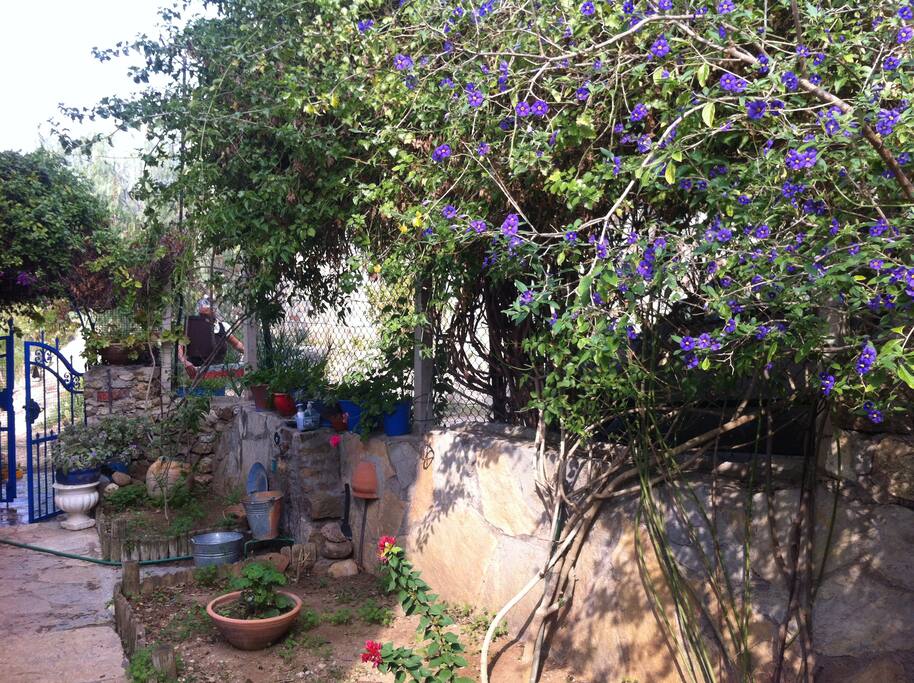 숙소
Doublex house with private garden, veranda and terrace… every detail in the house was made to make people feel like home…warm and cosy…
Living room, decorated both traditional and modern furnitures, kitchen and bathroom are located on the ground floor. There is also a veranda leading to the garden.
There are two bedrooms with balcony, and a bathroom on the second floor.

Will be a perfect match if you are looking for a tranquil, peacefull vacation. You will be enjoying village life and able to able to explore nature .
Its location is ideal to reach everywhere… both sea side and night life…Everything is nearby, shops, health care center, fire department, ect… Yalıkvak, famous with lots of restaurants, is 5 minutes ride away. Strategically located offering the best both for winter and summer. It is very easy to use public transportation to reach city center or elsewhere around..
There is also a restaurant in our village -popular worldwide- serving organic breakfast.
You can find organic eats, fresh and raw vegetables… daily egg, fresh cheese yogurt

Different kind of flowers, trees planted on the garden will make you peacefull.
Walking around, trekking among the mountains, having a fresh breath through forests will be a great experience.
Families or friends whom are not able to find time for each other during the dailylife rush can now be more connected with the intimate atmosphere of the village and the house itself.with its traditional design the house invites you to relax and enjoy a warm family environment.

이 숙소에 대한 후기가 아직 없습니다. 이 숙소에 머무시면 회원님의 후기가 여기에 표시됩니다.
Likes: Istanbul, Turkey, Kabak Natural Life, İstanbul Boğazını Koru, Ganesh (Çınarlar Beach), Doğa Derneği, BGST ORGANİZASYON - BGST ORGANISATION, KELEPİR MODA, Gayda İstanbul, ÇEK ARABANI, Yaya Derneği, Friends of Whales, Cirque du Soleil, Vamos Bien, Istanbul Modern | Istanbu…