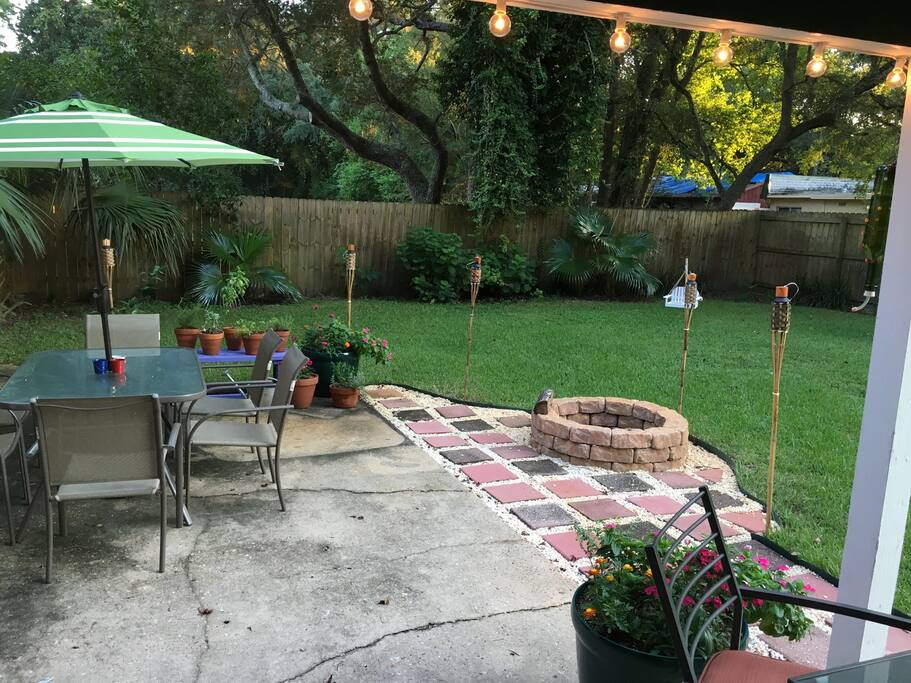 Extra bedrooms available in a small near-beach town. 15 minutes to some of the best beaches in the area. We're looking to host fun, engaging people or calm, relaxing homebodies.
For bookings of 1-2 guests we only set up the main guest room. If you have 3-4 guests we'll set up both rooms, with one queen bed each. For parties of 5+ we can set up a second bed (heavy-duty comfortable air mattress) in the main guest room plus the two other beds. ...But let us know and we'll set up however you want!
숙소
We're a young couple living in a moderately large 3-bedroom house. It is too much space for just the two of us (no kids) so we like to open our house to guests. We both are loving meeting new, interesting people and we'd love to host you and your friends/family.
Let us know what you're expecting and we'll make your AirBnb experience a great one. We also love traveling and try to use AirBnb everywhere we go. Feel free to ask us any questions you may have!
사용가능 공간/시설
Kitchen, Private bathroom, two bedrooms, cozy lanai, outdoor patio, bonfire pit, large gated backyard, WiFi, cable TV, and more.
게스트와의 교류
As much interaction or privacy as you want.
기타 사항
The main guest room has a comfy queen-sized bed. The second bedroom has the most comfortable queen sized pull-out bed you've ever slept on with a 4-inch memory foam pad. For groups of more-than-4, we set up our big, double layer, queen sized air mattress in the main guest room to comfortably accommodate parties up to 6.
Absolutely NO smoking in the house or lanai. Smoking in the backyard/patio is fine.
Our place is great for hosting as long as it is not excessive. Anyone invited over who is not part of the original booking requires prior approval. Just ask!
기타 알아두어야 할 사항:
반려동물이 숙소에 있습니다
욕실까지 계단이나 문턱 없이 이동 가능한 공간