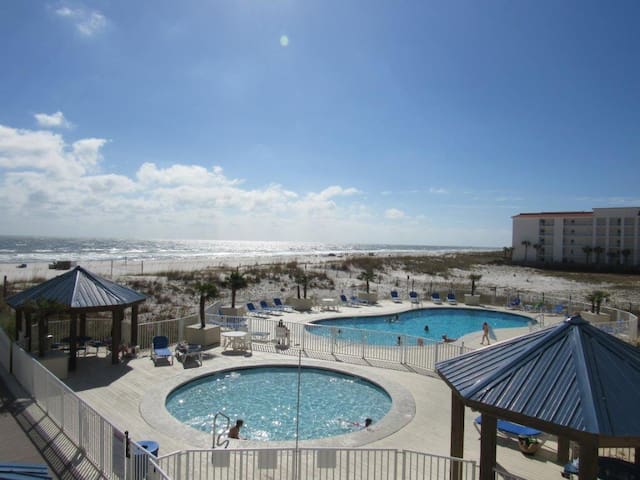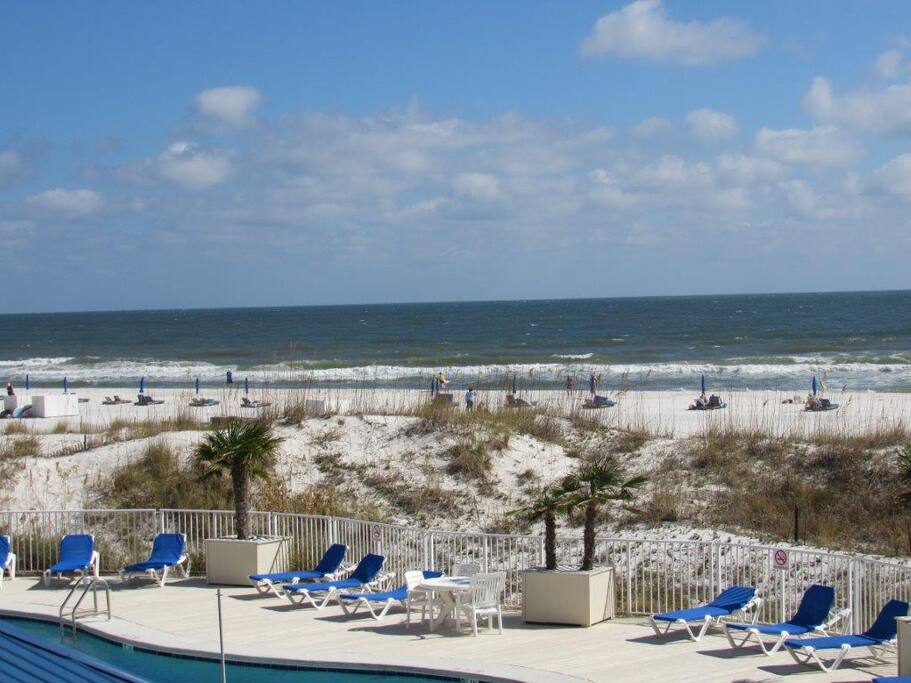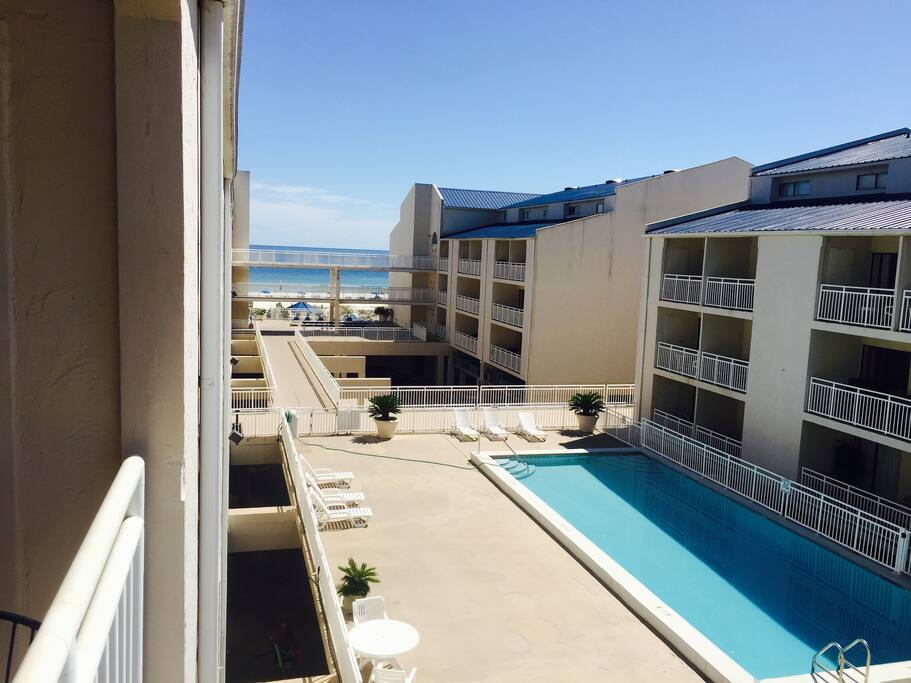 그레이트 1 베드룸 (퀸 침대 1 개와 트윈 침대 1 개) 욕조 콘도 2 개. 침실과 욕실은 위층에 있습니다. 완비 된 주방과 스토브, 냉장고, 식기 세척기 및 전자 렌지가 포함 된 새로운 슬리퍼 소파와 1 개의 욕조가 있습니다.
Great one bedroom (with 1 queen bed and 1 twin bed) two bath condo. The bedroom and bath is upstairs. There is a brand new sleeper sofa and 1 bath downstairs along with a fully equipped kitchen, including stove, fridge, dishwasher and microwave.
숙소
또한 유닛에는 풀 사이즈 세탁기와 건조기가 있습니다. 우리 부서는 인터넷 및 WiFi 연결을 제공합니다. 발코니는 수영장 중 하나를 내려다보고 해변의 간접 전망을 제공합니다. Sugar beach는 많은 액티비티, 레스토랑 및 쇼핑가와 인접 해 있습니다. 걸프 주립 공원은 단지에서 쉽게 걸어 갈 수있는 곳에 있습니다. 또한 설탕 해변에는 4 개의 큰 수영장이 있습니다. 하나는 아동 수영장이고 다른 하나는 가열됩니다. 다과, 음식 및 활동을 제공하는 설탕 오두막을 잊지 마십시오. 해변쪽에는 그릴과 멋진 식사 공간이 있습니다. 설탕 해변은 차가 날씨에서 벗어날 수 있도록 주차장을 덮고 있습니다. 오렌지 비치의 복잡한 설탕 해변 알라바마는 재미 있고 편안한 휴가를 즐기기에 좋은 장소입니다. 참고 - 가드에 도착하면 차량 당 최대 20 달러의 주차료를 지불해야합니다. 차량 2 대를 제한하십시오. "떠나지 말라."- 해변을 떠날 때 모든 개인 물품을 버리십시오.시는 어두운 곳에서 한 시간을 지나고 모든 천막, 기물, 의자 등을 제거하십시오.
There is also a full size washer and dryer in the unit. Our unit offers Internet and WiFi connectivity. The balcony overlooks one of the pools and has an indirect view of the beach.
Sugar beach is located near many great activities, restaurants, and shopping. The gulf state park is located an easy walk from the complex. Also, sugar beach has four great pools; one is a kiddie pool and one is heated. Don't forget the sugar shack which offers refreshments, food and activities. There are grills and a nice covered eating area on the beach side. Sugar beach has covered parking so your car will be out of the weather.
Sugar beach complex in orange beach Alabama is a great place in a great location for a fun and relaxing vacation.
NOTE-UPON ARRIVAL AT THE GUARD GATE YOU WILL NEED TO PURCHASE A $20 PARKING PASS PER VEHICLE--LIMIT TWO VEHICLES.
"LEAVE NO FOOTPRINTS"--REMOVE ALL PERSONAL ITEMS WHEN LEAVING THE BEACH FOR THE DAY...THE CITY WILL COME THROUGH ONE HOUR AFTER DARK AND CLEAR OUT ALL TENTS, AWNINGS, CHAIRS ETC THAT ARE LEFT UNATTENDED
기타 사항
작은 침실 1 개짜리 로프트 스타일입니다. 그러나 아이들이있는 어른 2 명에게 더 적절합니다. 5 명의 성인을 위해 침실 1 개를 예약하는 경우이 장치는 최대한 작을 수 있습니다.
This is a small 1 bedroom loft style. It will sleep five, however more appropriate for 2 adults with children. The unit maybe be a little small for most if you book a one bedroom for 5 adults.
---
---
---
---
Minimum age requirement to rent is 25---NO SMOKING--NO PETS. Early check in request must be made at least 24 hours before check-in. If available an early check in fee of $25 will apply.
---
---
---
이 숙소의 최소 숙박일은 상황에 따라 다릅니다.
---