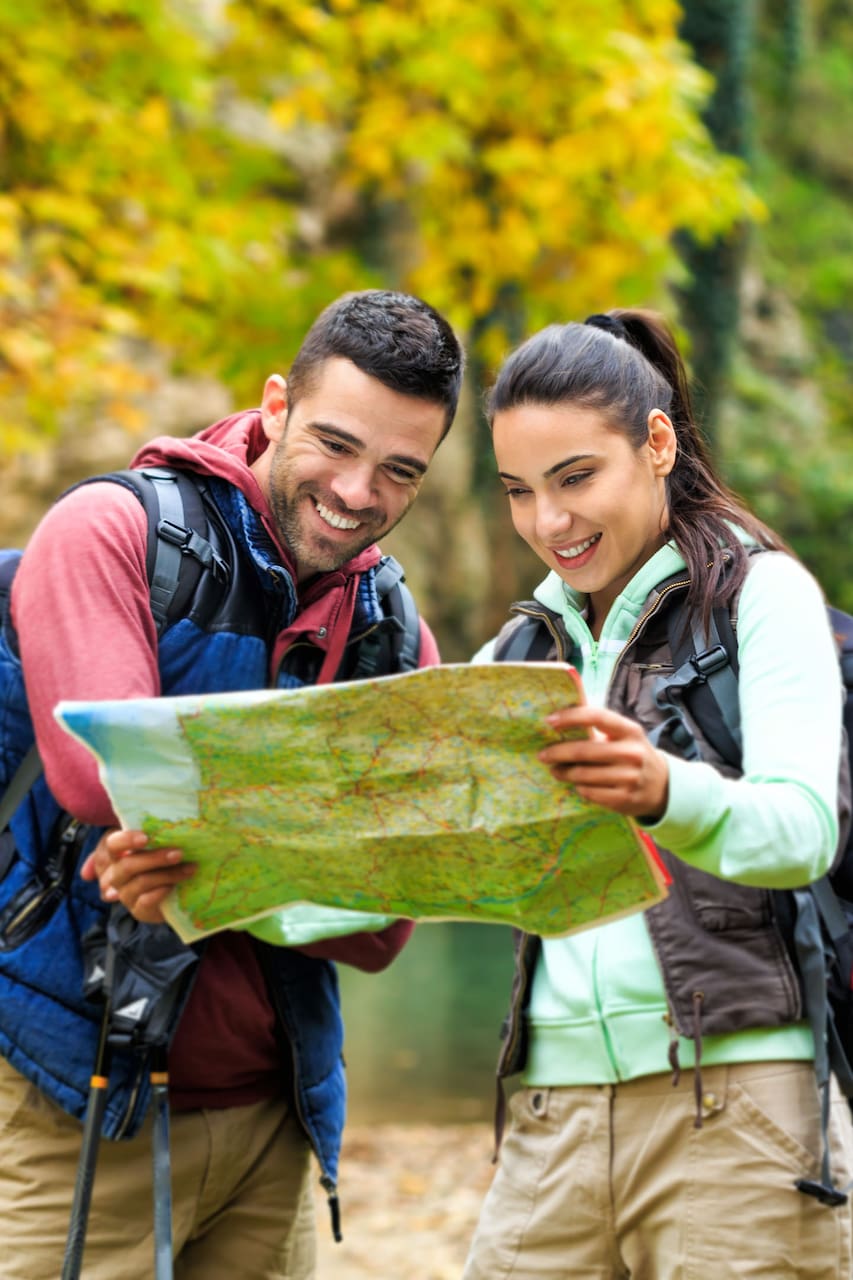 Orienteering - Swedish nature experience
Orienteering - Swedish nature experience
I have lived for more than 50 years in Stockholm. I know the surrounding forests and lakes like my back pocket. For many years I was a scout leader, teaching kids about Swedish nature and survival skills. Today I am competing in orienteering, a sport where you need to find the quickest route in the forest using a map and a compass. These three skills, my knowledge of the Stockholm surroundings,…
First we will learn how to use a map and a compass, so we all feel comfortable finding our way outside the marked trails. In this map there are several positions marked, and like treasure hunters we will use our map and compass to find some of these positions. This is the Swedish national sport - Orienteering. On our way to these positions we will see blueberries, lingon berries and mushrooms. If…
If you can walk the stairs one floor in a building, instead of the elevator, You will manage this walk. Bring/share a small backpack for personal belongings. A swimming suit and towel if you want
야외 장비
We will provide a compass and map for everyone. We will give full instructions and we will walk in a group so everyone feel fully safe. This is one of the main points of this nature walk, to make everyone feel absolutely comfortable outside the common trails.
If the terrain is wet, a second set of shoes, if they get wet
Please dress in longsleved shirts and trousers, to avoid getting bit by mosquitoes and scratcheded by tree bransches
This nature tour starts at Hellasgården. This is a nature reserve only 1 5minutes from Stockholm city center (buss 401 from Slussen). Apart from our nature tour you can swim (skate) here and there is a public sauna. There is also a restaurant, a café and many nice walking paths. After our nature walk, you have the opportunity to experience this nature reserve on your own with your newly acquired skills.
향후 예약 가능 일자
원하시는 시간에 예약 가능한 트립이 없다면, 하실 수 있습니다.
8월 22일 목요일  

오전 10:00~오후 1:00.
10자리 중 6자리 남음
If you can walk the stairs one floor in a building, instead of the elevator, You will manage this walk. Bring/share a small backpack for personal belongings. A swimming suit and towel if you want
자연 도보 탐방
Orienteering - Swedish nature experience