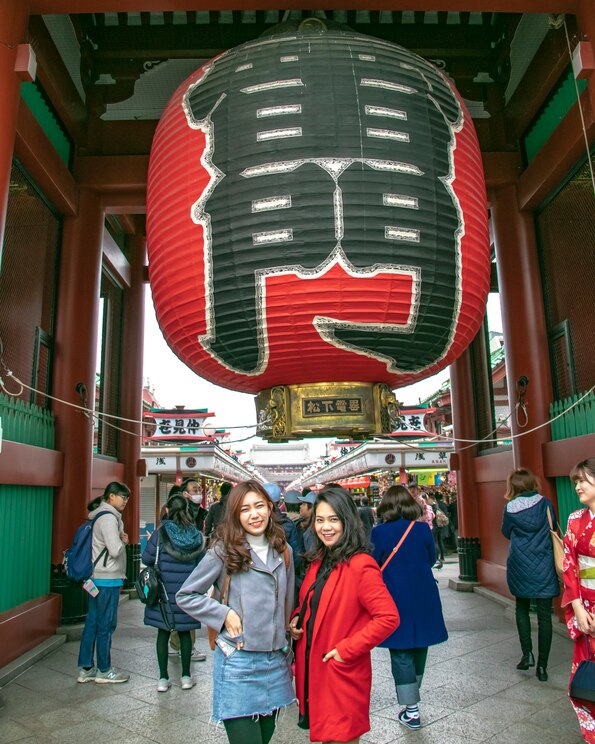 We are going to meet at the police station near Asakusa station and start the photo walk tour! Then I will take you to the River Sumida. It's hidden spot to take pictures with the tallest tower in Japan "TOKYO SKYTREE". After that we are going to visit Sensoji temple. I will show you how to pray in Japanese style…

DSLR (Canon EOS 80D) + Edited Photoshop About 70 photos.
Konnichiwa guys:) I'm a Japanese photographer "Yasuhiro" live in Asakusa, was born in Hokkaido. I really like Asakusa so want to introduce this place more tourist. This area has a more traditionally Japanese atmosphere than some other neighborhoods in Tokyo do. I've been taking photos in many countries from 2010. I use a camera as my communication tool when I travel. Even in the countries which I don't speak the local language, I could reach many beautiful places which only local people know. In 2015 I started my career as a professional photographer. I usually take photos of real estate, restaurant, shops for work and landscapes, portrait for my IG. I hope I will be not only your host, friend as well. Arigato! Instagram@yasu_matsuo Facebook Page@Tokyo Vacation Photo Tour Skills…Adobe Photoshop, Drone License…Drone DJI specialist
【Take pictures with TOKYO SKYTREE】 1.Azuma Bridge 2.Sumida River and park 3.Asakusa main station 【Main places in this tour】 4.Tourist center viewing deck 5.Kaminarimon gate 6.Nakamise Street 7.Sensoji Temple (Tokyo's oldest temple. built in the 7th century) 【Some famous streets】 8.Hoppy Street 9.Denpo-in street (The street has the atmosphere of the "Edo" period, from 1603 to 1868.)
예약 가능 여부
원하시는 시간에 예약 가능한 트립이 없다면, 하실 수 있습니다.
8월 25일 일요일  

오후 4:00~오후 5:30.
5자리 중 5자리 남음
-If you want to take photos wearing Kimono, I'll tell you recommend rental kimono shops in Asakusa. -Photos will be sent within 1〜2 days after edit Photoshop. -I'll send photos around 70 photos of data.