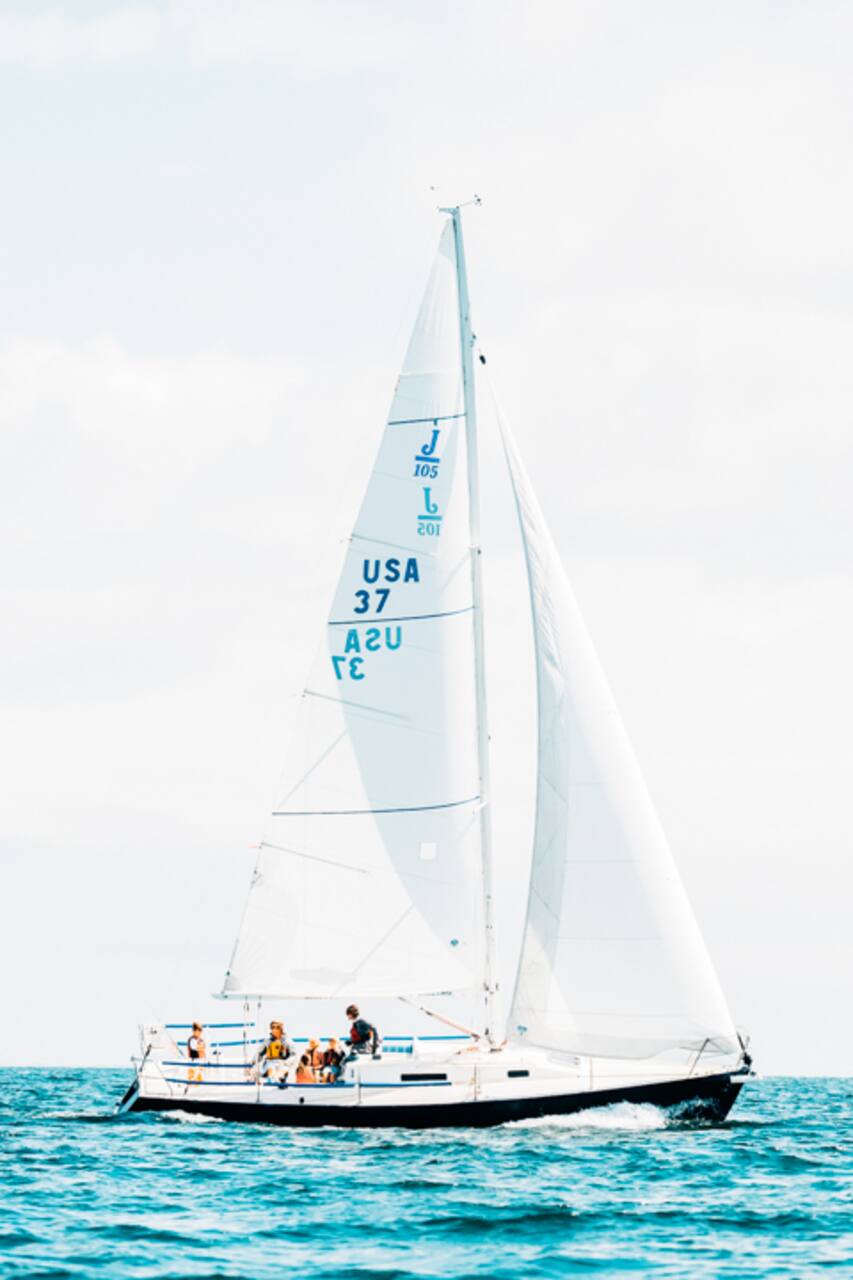 Ryan Sinnott, our Head Keelboat Instructor, joins NCS from Dublin, Ireland. Ryan has sailed competitively in both inshore and offshore keelboat races across Europe. This is his seventh summer teaching and second with NCS. Wesley Bright, our Assistant Keelboat Instructor, joins us from Freeport, Maine. Wes has been coaching sailing as a racing coach for the last five years and has ten years of…
Nantucket Community Sailing 소개
Since 1994, our mission is to engage people of all ages in the joy of sailing, offering affordable water-access to all Nantucket's youth, and teaching every participant enduring life and leadership skills, with a deep respect for the marine environment. NCS offers youth scholarships, free community outreach programming, and sponsors the High School sailing team, GO Whalers!
참가비가 전액 Nantucket Community Sailing에 기부되는
착한 트립
입니다. .
Your adventure on one of our J/105 keelboats will last three-hours. Guests will learn the basics involved with sailing on a larger vessel. Guest can take an active role and learn to steer with the wheel, grind the winch, and trim the sails -- or sit back and relax! Lesson topics will vary according to the skill level of the sailor(s). We're the only provider on Nantucket that offers access to…
Closed-toe shoes MUST be worn. Life jackets are provided & required to wear. No alcohol or glass. Bring an extra layer if you get cold easily. We're located on Nantucket Island! Unless there is lightning in the area - we will sail! Rain or shine :)
장비
Personal Flotation Device (Life Jackets)
Closed toed shoes required
Water/drink (in plastic, no glass)
On breezy days some sails can be a wet ride, please dress accordingly
From Children's Beach we'll sail through the mooring field and into the harbor. From there we'll sail around Brant Point Lighthouse, past the jetties, and go out into the open ocean, the Nantucket Sound! You'll be able to view Nantucket Island as few are able to do - from the water!
향후 예약 가능 일자
원하시는 시간에 예약 가능한 트립이 없다면, 하실 수 있습니다.
8월 20일 화요일  

오후 1:30~오후 4:30.
5자리 중 1자리 남음
Closed-toe shoes MUST be worn. Life jackets are provided & required to wear. No alcohol or glass. Bring an extra layer if you get cold easily. We're located on Nantucket Island! Unless there is lightning in the area - we will sail! Rain or shine :)